ORTHOPEDIC SURGERY
Orthopedic Surgery Department
San Joaquin General Hospital's Department of Orthopedic Medical Services is anchored by 13 experienced and board certified orthopedic physicians. The SJGH Orthopedic team supports the Hospital's emergency and critical care departments, as well as, providing dependable orthopedic surgical services to the residents of San Joaquin County.
The SJGH Department of Orthopedic Surgery is chaired by John Casey, M.D. Dr. Casey graduated from Rutgers Robert Wood Medical School and residencies at the University of California, Davis and Veterans Affairs Medical Center, Martinez.
The SJGH Orthopedic team believes in providing the highest level of orthopedic care to the residents of California's Central Valley. SJGH orthopedic physicians are supported by an experienced and professional staff of nurse professionals.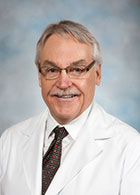 John Casey, MD
Department Chair
faculty
Department of Orthopedic Surgery